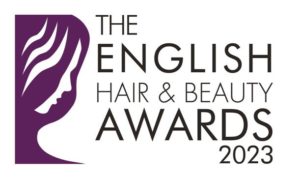 The winners of The English Hair and Beauty Awards 2023 Chapter 2 represent excellence in the hair and beauty industry in England. They have been recognised for their exceptional skills, expertise, and creativity in their respective categories, including hair salons, beauty salons, male grooming salons, spas, cosmetic clinics, makeup artists, nail salons, and beauty training academies.
AJ Edgar make up Artist, Newcastle upon Tyne scooped the Award for Make up Artist of the Year.  The competition was fierce, but AJ Edgar make up Artist managed to take the trophy home.
"Winning an award in this prestigious competition is a significant achievement, as it acknowledges the talent and hard work of hair and beauty professionals and sets a benchmark for others to follow. The winners of these awards represent the highest standards of quality and service in the English hair and beauty industry.
"We have celebrated the finest professionals and businesses in England, recognising the creativity, innovation, and exceptional service that have become synonymous with this beloved industry. Congratulations to all the winners and nominees and thank you to everyone who participated and supported this event."